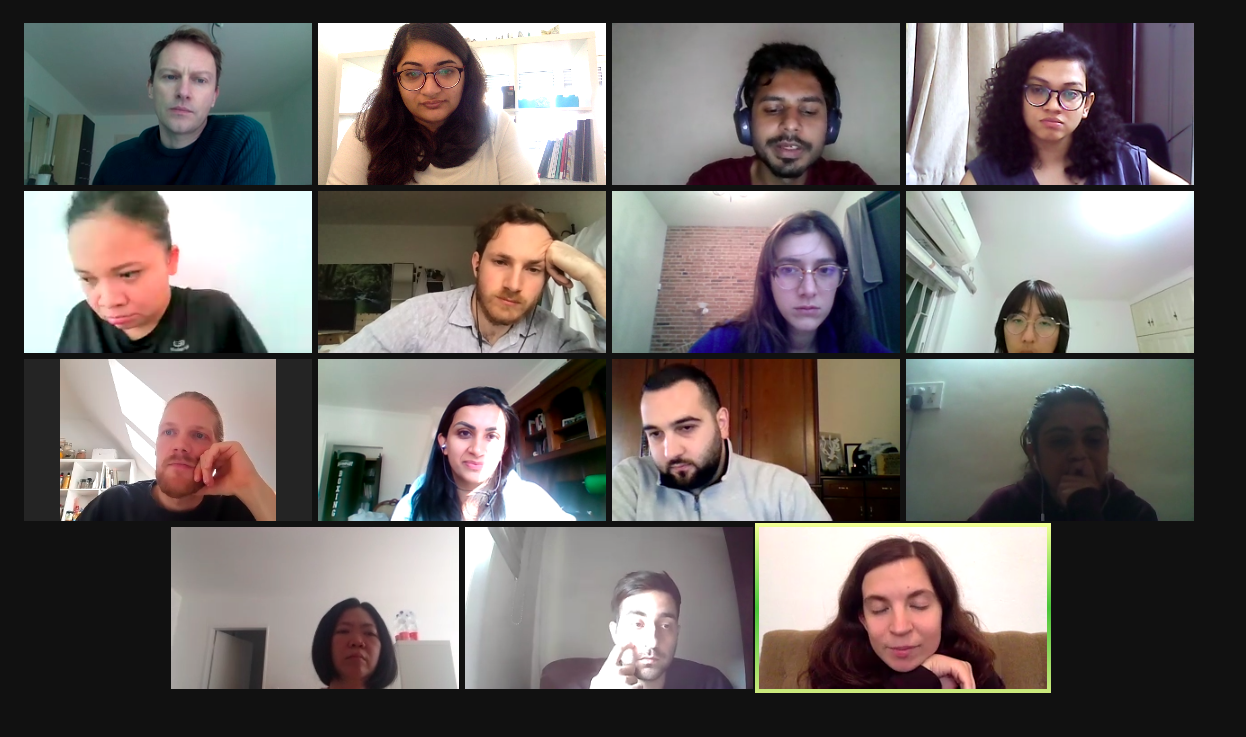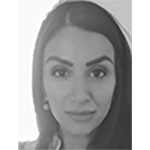 Duresameen Ashraf
Canada, Psychology/Law
Duresameen is Canadian born in Kuwait. She has completed her BSc. from the UofT in Toronto (Psychology) and LLB from London, U.K. She has over a decade of experience in investigations and crime prevention, gained mostly in Canada. She then worked as an Associate Analyst at the ICC in the Hague, Netherlands, during which she had projects in Africa. Since moving to Germany 4 years ago, she has self-published a book entitled 'Lucid Wake: Emancipation to Agency', which assesses structural opportunity and its relationship with psychology. Her area of interests includes, how community-building influences crime prevention, well-being, and innovation, and the cross-cultural exchange of best practises. Through Mundus Urbano, she aims to further understand and promote the influencers on sustainable development, and gaining from the global perspectives from the professors and other students.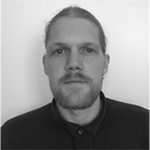 Joel Robert Bruce
Australia, Urban Development/Construction Management
Joel Bruce hails from Brisbane, Australia. While studying his bachelor of urban development with a major in construction management at QUT, he covered many topics relating to urban planning and the sustainable urban development of cities according to the town plan. He also gained a grasp on the interconnectivity of the assorted disciplines of urban development. Following his passion for architecture has led Joel to travel and live around the world observing diverse construction and planning practices. Via the Mundus Urbano Joel plans to attain the necessary knowledge to reduce the negative social and environmental impacts of rapid urban growth.
Ninon Esclangon
France, Architecture
Ninon graduated with a bachelor from Marseille's National Superior School of Architecture. She has always been sensible to social disparity and environmental instability. After university, she chose to travel on her own, in order to discover different cultures and immersed herself into different ways of living to understand people's customs and needs. As a result, she gained a pluralistic and diversified vision of architecture. Truly concerned about the increase of natural disasters and its social impacts, she dedicated her thesis on emergency architecture. The Mundus Urbano program combines all the theoretical and practical skills she wishes to acquire in order to strengthen her knowledge. She would like to pursue an international career on sustainable emergency architecture.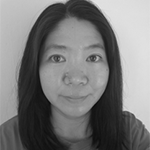 Fransiska Lee
Indonesia, Economics/Urban & Regional Planning
Fransiska comes from Indonesia. She attended the Sriwijaya University and acquired a bachelor degree of science in economics. Following her education background, she has been working for the Audit Board of Republic of Indonesia for more than twelve years. Her work focused on the area of state auditing, not only in financial audit scope, but also performance and specific purpose audit activities. Having lived in diverse settings, she developed a focus in the regional planning and development. Through Mundus Urbano, Fransiska aims to get good and broader insights of regional planning and development which are related to international cooperation.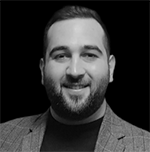 Shant Lehimjian
Syria, Architecture
Shant Lehimjian is from Aleppo-Syria. He graduated from Notre Dame University in Lebanon with a Bachelor Degree in Architecture and Design. During studying in the university, he worked with some organizations which focus on urban design and development– with UN habitat for 1-month in Lebanon in field surveying of Saida and Sabra and shatila areas. He has also worked with STIPO organization for 3-month focusing on place making and the importance of public facilities. Deriving on his previous experiences and thesis about revealing one of the oldest areas in Aleppo-Syria, he decided to pursue Mundus Urbano in order to understand the complex contemporary conditions found in Urban areas which the environment and economy are facing, and to understand how design and fabric of our built environment works.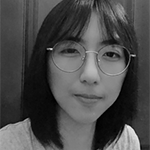 Wenyi (Amber) Liang
China, Urban-Rural Planning
Wenyi Liang comes from China. She attended Xinhua College Of Sun Yat-Sen University and acquired a Bachelor's degree in Human Geography and Urban-Rural Planning. Following university, she worked in construction companies in China (1 year) as an Designer. Her work focused on the reconstruction and improvement of historic districts. After that, she travelled to different cities and participated in various urban environmental protection volunteer activities. Her t interest is in urban planning and environmental sustainability. Through Mundus Urbano, Wenyi aims to gain a deeper understanding on how to integrate various concerns into urban planning, in order to create a liveable and sustainable urban environment.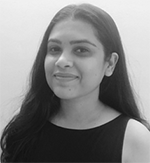 Gayatri Patil
India, Civil Engineering
Gayatri Patil comes from India. She pursued a Diploma and Degree in Civil engineering. In the final year of graduation, she worked on a project of Structural Audit. After graduation, she gained professional experienced in Urban Development and private infrastructure consultancy for four years, where she participated in project planning, coordination, prepared technical & commercial proposals. Her mains focus is to learn more perspective on sustainable infrastructure development. Through Mundus Urbano program, Gayatri aims to acquire more knowledge of sustainable urbanisation.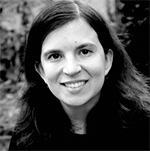 Cecilia Scott
USA, Mechanical Engineering
Cecilia Scott is a development consultant from the United States with over ten years of work experience in renewable energy, sanitation, and impact assessment, focused on implementation of community-led enterprises and solutions. She has a bachelor's degree in mechanical engineering from Massachusetts Institute of Technology (MIT) in the U.S. For the past seven years, Cecilia has been working in India on off-grid solar projects in villages, faecal sludge management in slums, and women-led enterprises in peri-urban areas. Through Mundus Urbano, she hopes to further expand her understanding of urban issues and sustainable development.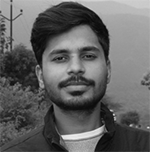 Wasim Nuruddin Shaikh
India, Civil Engineering
Wasim comes from Pune, India. He is graduated with a Bachelor's degree in Civil Engineering from the Savitribai Phule Pune University. Following university, he worked as Site and Design Engineer at different Construction Companies across Pune for more than 3 years. During his tenure, his work mainly focused on planning of Residential and Commercial construction projects. He believes studying urban development and planning would expand his outlook towards smart, sustainable and green cities on a greater level. Through Mundus Urbano Wasim, aims to acquire knowledge in urban planning to help India's "Smart City Program" and other countries to develop in a sustainable and organized way.
Wahyu Ida Togatorop
Indonesia, Law/Urban & Regional Planning
Wahyu Ida Arinta Br Togatorop comes from Indonesia. She attended the HKBP Nommensen University and acquired a Bachelor of Law. Following university, she worked at The Audit Board of the Republic of Indonesia for almost nine years. Her work focused on the area of the state financial examination. Having lived in diverse settings, she developed focuses on urban planning and development, and how to increase the people's welfare in Indonesia. Through Mundus Urbano, Wahyu Ida Arinta Br Togatorop aims to give her contribution over increasing the state finances performance, especially in the field of urban development.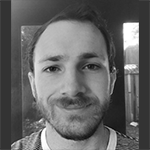 Alexander Wright
Australia, Property Economics & Planning
Alex comes from Australia. He attended the University of Technology Sydney and acquired a Bachelor of Property Economics, majoring in Planning. Alex's professional career has yielded experience in sustainable development and social planning initiatives. Areas of involvement include advocating for implementation of planning frameworks which incorporate an increased supply of social and affordable housing, along with ensuring sufficient funding toward social and economic infrastructure in growing communities. In 2020, Alex began working on Asia-Pacific economic research projects collaborating intra-regionally. Through Mundus Urbano, he aspires to further broaden his knowledge and scope of work in urban and economic development.