Ismail Magdi Ahmed
Egypt, Engineering
Ismail Magdi Ahmed comes from Egypt. He is a graduate from the Faculty of Engineering at the German University in Cairo. In the last year of his studies, he started working as a site engineer at the new administrative capital in Cairo. Also he worked at (betak be2dak ) Company which specializes in urban compounds. Concerning social life, he joined student clubs during his study at his faculty like Enactus, Inspire, Civic, and Insider. He was also the vice president of the 2015 Student's Union. Ismail has two goals that he wants to achieve in his life. The most important one is to complete his lifelong ambition of fulfilling his Masters, PhD degrees and working at a university. The other aim is to set up a company in Germany and extend its work to Egypt because the country is a fertile environment to work in.
Hiba Karam Allah
Sudan, Architecture
Hiba Karam Allah comes from Sudan. She attended the University at Sudan University for Science and Technology and acquired a Bachelor's degree in Architecture. Following university, she worked for Italian Cooperation for three years. Her work focused on constructing health facilities in Eastern Sudan and helped in the process of developing the state master plan. Also she volunteered in many initiatives to promote gender equality in remote villages. Through Mundus Urbano, Master in International Cooperation in Urban Development, she aims to equip herself with principles of urban development as well as applied methods to tackle issues of economics for developing countries.
Trevor Anderson
Canada, Architecture
Trevor Anderson grew up across three different continents, but considered alpine air home territory. Trevor holds an undergraduate degree in architecture form Deakin University (Melbourne, Australia). During his studies, he took part in several short-term study programs in Asia. A year of professional practice with HCMA (Vancouver, Canada) evoked an interest in returning to larger, nationally scaled projects as experienced in Asia. Through Mundus Urbano, Trevor hopes to achieve this goal and take part in international dialogues of development and sustainability; sincere questions of modernity as its full effects become ever more pronounced.
Aditya Awari
India, Architecture
Aditya Awari is an Architect from India. He acquired his Bachelor of Architecture degree from the School of Planning and Architecture, New Delhi. After his graduation, he worked at Green Space Alliance in Pune which focuses on Urban Design and Landscape Architecture. He has done several internships in various parts of India, notably under the mentorship of Prof. Mohammad Shaheer and Prof. Adam Hardy with focus on Urban Landscape Design and Conservation of Historic Monuments. Through Mundus Urbano, Aditya aims to further his education and promote professional workmanship in the fields related to Urban Design and Landscape Architecture.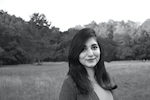 Fizza Fatima
Pakistan, Architecture
Fizza Fatima is an architect from Pakistan, who graduated summa cum laude from NED University of Engineering & Technology. After graduation, she gained expertise in commercial architecture and heritage conservation. Having a strong passion for community upliftment, she collaborated with various NGOs in rural settlements and around Karachi, alongside conducting research with her alma mater on street dwellers. She was involved in promoting sustainable urban mobility measures in Karachi, a project initiated by Friedrich Naumann Stiftung Pakistan. Through Mundus Urbano, Fizza aims to contribute towards building urban resilience, infrastructure development and slum improvement, applying principles of sustainable development and international cooperation.
Laura Patricia Pérez Francis
Mexico, Architecture
Laura Patricia Pérez Francis comes from Mexico. She attended the Universidad Iberoamericana Puebla, acquiring a degree in Architecture. While being a university student, she opened her own business Patty Plotter. Through it she has been able to work with different organizations: the Secretary of National Defense, developing a new military base; ECOPRO, designing urban furniture out of recycling plastic; as with other Architecture firms. Having lived in diverse settings, she developed a focus in project design and administration. Through Mundus Urbano, Patricia aims to obtain the tools and knowledge to rebuild communities affected by natural disasters and rapid urbanization in her country.
Krishnanunni Jithendra Kumar
India, Architecture
Krishnanunni comes from Kerala, India. He attended the Indian Institute of Technology, Kharagpur and acquired a Bachelor's degree in Architecture. Following university, he worked at Arth Design Build, an up-and-coming commercial architectural firm in Hyderabad for a year, wherein he familiarised himself with the dynamics of Indian urbanisation. After that he interned under Ar.Omar Rabie (SMArchS-MIT, MSc-AA), an expert in Bioclimatic building design principles, in Auroville for six months. His work focused on areas such as design guidelines for climate responsive institutional design in the tropics, study of aerodynamic roof forms to augment ventilation and impact of courtyards in hot and dry climates. He is concerned about the process of urbanisation in the developing world and hopes to work on strategies for a holistic and equitable development process. He believes that the course offers an opportunity to learn about a multi-disciplinary approach towards urban development whilst working with professionals from diverse backgrounds, helping him develop into an enlightened global citizen capable of taking on the challenges of tomorrow.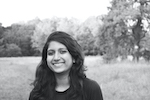 Mitra, Sreeparna
India, Architecture
Sreeparna Mitra comes from India. She attended the R.V School of Architecture and acquired a Bachelor's degree in Architecture. Following university, she worked at jmadc (Ahmedabad), Samira Rathod design associates(Mumbai) and Abin design Studio (Kolkata) for the last 3 years. Her work focused on areas of urban design with the intent of improving economic conditions, looking past social prejudices, and adaptive reuse. Having lived in diverse settings, she developed a sense of understanding cities through their historical background and contemporary issues. Through Mundus Urbano, Sreeparna Mitra aims to develop a profound understanding of how cities can adapt sensitively to dynamic conditions.
Lucas Nolasco
Brazil, Civil Engineering
Lucas Nolasco comes from Brazil. He attended the State University of Maringá (UEM) and acquired a Civil Engineering Degree. Following university, he founded Haisec- Sustainable Engineering, a company focused on sustainable urban development and social housing projects. He also developed a project of building sustainable living spaces at UEM and has done some research on building information modeling. Through Mundus Urbano, Lucas aims to deepen his knowledge in Urban Studies to truly understand the complex system of cities and work on it with responsibility. Besides that, Lucas is a musician and a martial artist.
Jong Hee Paik
South Korea, Architectural Environment Engineering
Jong Hee comes from South Korea, though she spent big time abroad. She attended the University of Nottingham and acquired a Bachelor's degree in Architectural Environment Engineering. Following university, she worked at the Korea Institute of Civil Engineering and Building Technology, conducting research on zero energy buildings and green remodeling. Since 2016, Jong Hee has been travelling the world, and having lived in diverse settings, her interest in sustainability and the natural/built environment grew bigger. Through Mundus Urbano, Jong Hee aims to learn more about sustainable urban development, emergency architecture, and how the world is in cooperation to deal with such rapid changes.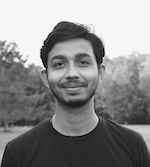 Abhijit Parashar
India, Architecture
Abhijit Parashar is an architect from New Delhi, India. He received his Bachelor's degree in Architecture from the School of Planning and Architecture, Bhopal. During his tenure as a Project Architect at Architects Inc., Bangalore, and subsequently at Studio Marque, New Delhi, he was involved in the design and execution of projects ranging from affordable housing, educational, adaptive-reuse to conservation and cultural development. His interest in sustainable urban development has led him to pursue this course. Through Mundus Urbano, he aims to study the factors and intervention strategies pertaining to development economics and propose solutions for a better urban environment.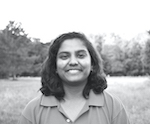 Swarna Praba
India, Architecture
Ever since graduation from the MARG Institute of Design and Architecture Swarnabhoomi (Aff. Anna University), Swarna has been working on Commercial and Residential developments at RGK Atelier. Her interest in Sustainable & Resilient Designs comes from her academic projects and the exposure she received during those years. Mundus Urbano will help her become more socially responsible, help prepare for the future on both individual and societal contexts.
Shantanu Raut
India, Architecture
Shantanu Ashok Raut comes from India. He is an Architect and Designer. He studied his Bachelors of Architecture (BArch.) from the University of Pune in India. He was fortunate to learn about various aspects of design while traveling extensively and working in different architectural setups. He believes it has influenced immensely in his process of being a designer. In this entire journey, the common part was always community, the spaces they lived in and coexisted over the centuries. The facts which always fascinated him are the experience of most culturally diverse and yet, tolerant societies and cultures in the country and surroundings. He firmly believes in the principle of creating sensitive and socially conscious architecture, which can contribute to shaping the built environment by being cautious about future responsibilities. He is sure that the process of learning and understanding our soundings in a more unified way under Mundus Urbano will certainly help him in taking a step ahead in a long, continued journey and give a broader perspective to his values.
Aswini Raveendran
India, Civil Engineering
Post-graduation, Ash worked with a team of engineers and architects to deliver sheltered connectivity from transport nodes to housing estates, encouraging the use of eco friendly public transportation. Implementing sheltered connectivity in Singapore (amongst the world's smallest nation by area) aimed at enhancing commuter experience while adhering to land-use regulations from multiple authorities was nothing short of an ambitious task. This warranted intense intermediary skills to foster cooperation amongst authorities, resulting in optimal solutions within stipulated timelines. Her journey and passion towards enhancing sustainability of built environments propelled her to MU. Here, Ash aims to learn development planning theories to realise her vision through well-designed policies.
Oshrit Reis
Israel, Architecture
Architect Ohsrit Reis is an Israeli who graduated cum laude from the Israel Institute of Technology in 2016. Since then, Oshrit took part in a variety of social-architectural projects in central and south America, looking for a food security project in Haiti and sustainable green school construction in Guatemala. These days, Oshrit is working on an independent study project in Rocinha Favela, Rio de Janeiro, and works digitally in the field of urban design at Studio MA, Tel-Aviv. Through Mundus Urbano, Oshrit aims to explore and improve the practice of urban and community development.
Vijay Gopal Vazhoth Palliyil
India, Architecture
After graduating as an architect in Kerala, India in 2017, Vijay Gopal Vazhoth Palliyil) worked at a private architecture firm for a year and developed an understanding of the construction and architecture field in India. He then proceeded to intern for 3 months at an NGO (Jana USP, Bangalore). After Mundus Urbano, his aim is to research and contribute to making urban development more efficient and sustainable. His interests include housing, city & rural development, design & art.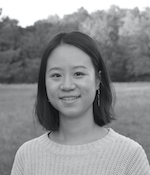 Gaoli Xiao
China, Civil Engineering Management
Gaoli comes from China. She attended Chongqing Jiaotong University and acquired a Bachelor's degree in Civil Engineering Management. Following university, she worked in construction companies in China (1 year) and Brazil (1 year) as an engineer. After that, she worked in an environmental NGO (ICLEI East Asia) for 6 months. Her work focused on air quality management and urban resilience development. Her current interest is in urban planning and international cooperation. Through Mundus Urbano, Gaoli aims to gain a deeper understanding on how to integrate various concerns into urban planning, in order to create a lively a sustainable urban environment.