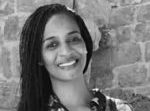 Susan Maria Bwowe
Uganda, Quantity Surveyor
Susan has 10+ years work experience in engineering and built environment sectors before enrolling on the Mundus Urbano programme. Her  interest in the master's programme ensued while working on rural schools infrastructure programmes in Eastern Cape, South Africa. She also takes interest in initiatives towards uplifting previously disadvantaged communities. She anticipates taking the knowledge she gains from the master's programme to make a positive difference towards improving society in the various sectors she ventures in.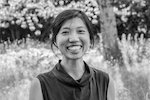 Valencia Evelyn
Indonesia, Environmental Engineer
Evelyn was born and raised in metropolitan Jakarta, in an old neighbourhood sandwiched between a busy wholesale market and the central business district. When she was 15, she left to study in Singapore on a scholarship and thereafter worked in the city-state. She often toys with the idea of becoming a writer, a designer, or an artist, but decided to major in Environmental Engineering instead. She obtained her Bachelor's degree from Nanyang Technological University, Singapore. Upon graduation, she worked as a project manager for philanthropic development projects in Asia. These include: (1) urban lake recovery in Kandy, Sri Lanka, (2) tofu industry wastewater treatment in Sumedang, Indonesia, and (3) Clean water provision for Inle Lake community in Myanmar. Her interest is in improving equitability within developing countries and liveability of its cities.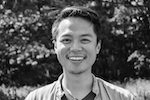 Mark Aguirre
USA, International Development
Mark Aguirre is an American of Filipino origin. He attended the University of Illinois at Urbana-Champaign and acquired a Bachelor of Arts degree in Political Science with a minor in Urban and Regional Planning. Following university, he committed to 5 years of public service through the United States' AmeriCorps and Peace Corps programs. His work ranged in areas, including: local economic development, urban disaster preparedness, and rural community health. Having lived in diverse settings from Seattle, USA to rural Benin, he worked with vulnerable populations to affect positive change in their communities. Through Mundus Urbano, he intends to incorporate his experiences on a larger scale. His aim is to work in organziations that collaborate with communities to design interventions that are technically and culturally approporiate to the local setting.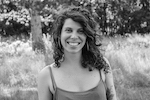 Beatriz Kauark Fontes
Brazil, Architect/ Urban Planner
Beatriz is an Architect an Urban Planner from Brazil, who has been working with urban planning and urban design for the past 4 years. Her interest in the urban development started when she was granted a scholarship to study two semesters abroad at Parsons, the New School for design in NYC. There, she had the opportunity to start her studies on urban environment, taking classes such as Sustainable Urban Community and interning at a Net Zero Community Incubator. Since then she have worked on a variety of projects in Brazil, from urban environment requalification projects, urbanization of river basins to design of social housing typologies. Recently she also had the opportunity to work within Bahia's State Secretary of Infrastructure managing infrastructure projects to small and remote areas of Bahia. She joined Mundus Urbano program aiming to take her career to an international level and to a more economic development path.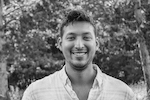 Cristobal Lopez Maciel
Mexico, Architect
Cristobal López Maciel is a Mexican architect from the National Polytechnic Institute in México city, who has been born and raised in Chilpancingo, Mexico. He holds a specialist degree in sustainable construction and energy efficiency. In 2016, he founded the firm Workstudio CGA and has been managing it ever since, but as part of his social formation, he participated as volunteer in the construction of "The first sustainable public school in Latin America" in Uruguay. Alternatively, he was volunteer after the natural disasters that affected his country, which has fostered the commitment to develop resilient communities.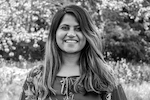 Aboli Mangire
India, Architect/ Urbanist
Born and brought up in the city of Pune, Aboli Mangire studied Bachelor of Architecture at Sinhgad College of Architecture. Urban sensibility initiated during her Bachelor program was further developed during the internship at the Environmental Planning studio at HCPDPM, Ahmedabad, where she got an opportunity to work on the project encompassing Mumbai's Environmental features' inventory. She returned to complete her Bachelor thesis that dealt with temporary shelter and sanitation facilities for a Pilgrim town in Maharashtra state of India. The brief interaction with the local engineering firm in Pune, which was supported by GIZ, Germany for various sanitation projects across india at the time, opened a window into the universe of International Cooperation. Later she worked on a number of Architecture and Urban Design projects at firms in Bangalore, Mysore and in Pune for over 4 years. Informal settlements and Urban Planning strategies for resilient cities are at the core of Ms. Aboli's professional interests.
Pallavi Rao
Canada, Designer
Pallavi comes from Mumbai and Toronto, with a background in Design and Fabrication. She completed her Bachelor's of Interior Design from Ryerson University in 2016. With a focus on educational spaces and education itself, her final semester project "Built Spaces for Learning Environments" was a research conducted on education, children and their interactions with spaces, and sustainable learning environments. This, in combination with the hands-on approach of the Vernacular Earth Architecture internship at Dharmalaya Institute in India sparked her interest in Social Design and Sustainable Development. Before joining Mundus Urbano, Pallavi gained experience as a designer and fabricator at Prototype Design Lab in Toronto. She also spent some time travelling in India, where she gained valuable insight about basic public health in rural India. Through the MU programme, she wishes to close the gap between conceptual and reality, and learn how to develop sustainably on a grassroots level using traditional and new technologies for both urban regions, as well as the more sensitive, remote and stricken communities.
Abdel Rahman Zoubi
Jordan, Architect
Abdel Rahman hasa Bachelor of Architecture from Jordan University of Science and Technology. During that time, he did an exchange program in Arava Institute for Environmental Studies to work on the environmental challenges in the region of the middle east. He also has experience in residential and commercial architecture practice and has worked in the humanitarian sector for different NGOs in the field of Shelters, Physical campsite planning, and NFI assistance in Syrian refugee's camps in Jordan and Urban areas. He was part of team Studio-X Amman for experimental research and design in Architecture, and is registered as International Association Architect with the American Institute of Architects (AIA), and is also a member of the Jordan Green Building Council. He decided to take part in the Mundus Urbano to figure out new steps toward gaining new knowledge in understanding our global & local issues which related mainly for urban challenges, discovering new adventures and lastly, to help with implementing a universal vision for inclusive, developing, and sustainable thinking for the globe.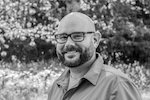 Gregory Gordon
USA/Greece, Architectural Designer
Greg is a Greek-American born raised in Munich, Germany, with history in other places such as Greece, New York, England, and California. He has always been associated with branches of the US government and in the architecture and construction industry in Silicon Valley, California. He has been educated at the University of Maryland European Division in Business Management, as well as from the University of San Jose State in Architecture and Design. His core work experience is in architecture and government services and his most recent work includes master planning and design of University campuses, sports complexes, major stadiums, technology campuses, and research and deployment in upcoming technologies. For  Greg, exploring new cultures and ideas are a passion. Interests are in sailing, hiking, photography and spending time with his dog, family and friends.
Mohamed Abdelmoneim
Egypt, Architect/Urban Researcher
Mohamed Gad holds a B.Sc. of Architecture from Cairo University, Egypt. Combining his interest in both academia and practice, he worked as a Teaching Assistant at his university, as well as an Architect at 'Takween Integrated Community Development' in Cairo, where he had the chance to work on a joint project with The British Museum; documenting the vernacular architecture of the village of "Shutb" in Asyut, Upper Egypt. He also had the chance to work on a joint project with UNWomen; developing 'Zenein Market' in the informal Boulaq neighbourhood in Cairo. He has attended several summer schools including the "Low Carbon Architecture" programme at the Welsh School of Architecture in Cardiff, Wales, UK, and the "International Future Lab" at The Bauhaus Universität Weimar, Germany. Gad is interested in spatial justice and governance, heritage urban contexts and the cultural (re)production of post-war cities.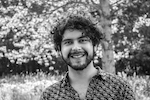 Leonardo Jose Ricaurte Ospina
Colombia, Architect
Leonardo holds a Bachelor of Architecture degree from the National University of Colombia, during his studies he had the opportunity to travel throughout the country and came up to different realities that were a real eye-opener and expanded his interest in topics related to the affordable housing study, sustainable commuting, urban resilience and urban planning. As an architect, he has experience in design, normative coordination and construction site supervision in housing and commercial projects mainly in Bogotá. Likewise, he has been part of collective projects of participatory design, downgraded zones upgrading and grassroots movements within academic and professional scenarios. Aware of the relevant role of architects and urban practitioners as change actors in the attainment of more just societies, Leonardo is looking to deepen his instruction in the urban development realm. Furthermore, an interdisciplinary work environment and an international experience are some of Leonardo's purposes in Mundus Urbano.
Özge Tasar
Turkey, Architect
Özge graduated from Anadolu University with a BS degree in Architecture in 2016. Along with her studies,  she attended  projects, workshops and competitions to put what she learned at school into practice. In her 3rd year, she studied at TU-Darmstadt as an exchange student for a year. After her graduation, she started to work at an architecture office , which designs both residential and industrial buildings. She believes that architecture isn't just about design or aesthetic. It's about taking care for all subjects that interest humanity and creating a more livable environment. That's why she wants to keep learning sustainable architecture and urban development. Global climate changes in 21st century threaten human civilization by causing disasters. These effects are getting more serious day by day. She has realized that most people, including herself, are unaware of emergency and disaster management. So she further studied "Emergency and Disaster Management" at Anadolu University in 2017, before joining Mundus Urbano this year.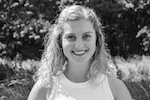 Bayanne Alrawi
USA, Non-Profit Professional/Linguist
Bayanne Alrawi graduated in 2016 from the UC Santa Barbara with degrees in Global Studies and Linguistics. While completing her undergraduate studies, Bayanne took the opportunity to intern with the Fulbright Commission in London. During her time abroad, she also acted as a live translator for Syrian youth seeking asylum in the United Kingdom. Beyond her work in Europe, Bayanne has conducted research on expanding human rights and trends in women's rights globally. Bayanne interned at multiple NGOs including the World Affairs Council of Northern California, before joining the team more permanently. In July 2017 Bayanne began teaching at the International Language School in Frankfurt, Germany.  Joining the Mundus Urbano program at TU Darmstadt is the first step of a long and passionate career Bayanne hopes to have in the world of Sustainable Urban Development and Planning. Bayanne is originally from California; she spends her time surfing, reading and traveling whenever she can seize the opportunity!
Mariangela Nathalia Martinez Monzon
Paraguay, Architect
Mariangela was born in Asunción and raised within the area of the tri-border along the junction of Paraguay, Argentina and Brazil. She holds a bachelor in Architecture and Urbanism in Foz do Iguaçu, Brazil. She worked as a junior architect in several architecture and construction firms focused on commercial and residential architecture and afterwards in work environment and office renovations at a bi-national hydroelectric dam. She's interested in sustainability, green infrastructure and urban resilience. It's her belief that Mundus Urbano will help her gain the skills and knowledge to contribute to the improvement of urban and rural environments in Paraguay.